1950's Cars and Guayaberas in Miami
My friend Ted Vernon owns an antique auto dealership with his wife Robin, their business is booming specially after been featured on tv their show called South beach Classics see a clip below, he is a big fan of my Guayaberas and Cuban style hats and I'm a big fan of old cars. His dealership allows you to travel thru time, it is a wonderful place to visit if you planning to come to Miami.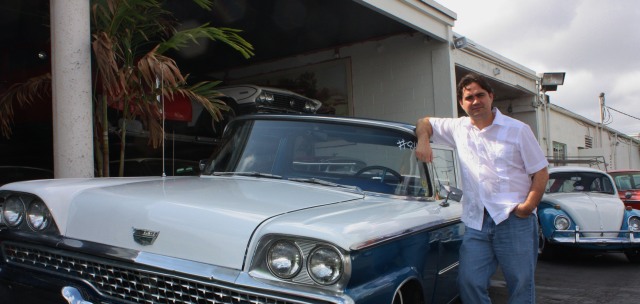 Alexis Visiting South Beach Classics
Today I visited his new facility located in 8301 NW 7th Ave. Miami FL 33150, a very spacious place right off I95 in Miami, there was a crew filming one of Teds TV show and I there in the middle of action checking out this convertible Rolls Royce.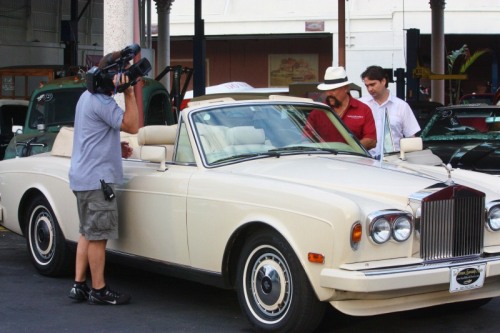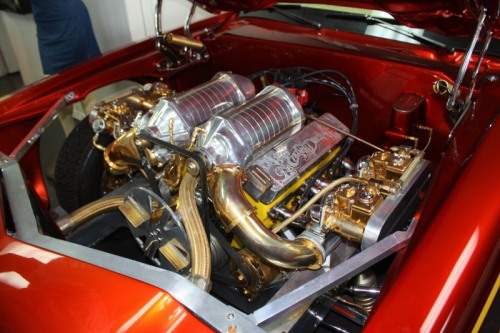 I grew up in Cuba seen American cars from the 1950's, this visit today have great significance, I can appreciate these cars even when I was born in the 70's Cuba. To Cubans American cars represented the nostalgic and the glamour of a lost time, a not perfect era by any means but a time on which the personal accomplishments of many families culminated in acquiring a car, a house or a business.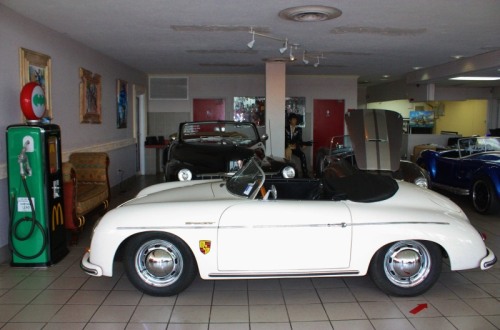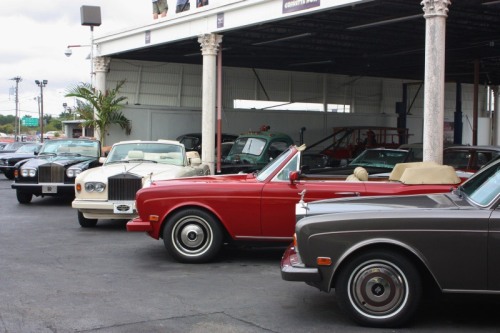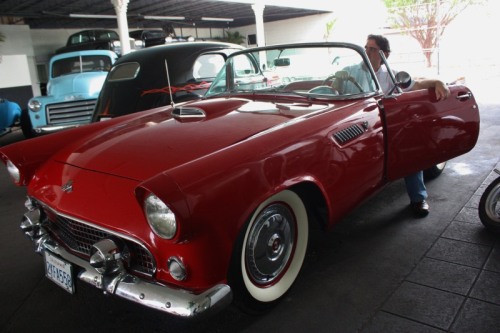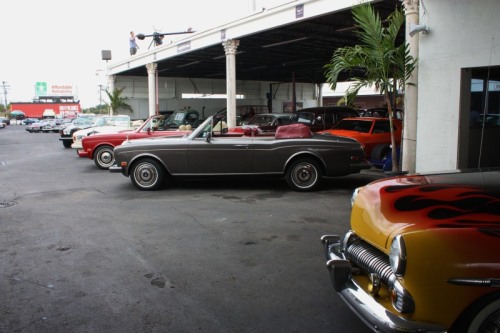 Even after the Americans were long gone these cars were still representing individual freedom values, after the revolution was illegal to buy and sell cars unless they were American cars, it was like if these cars carried with them an ownership concept somehow still "respected" under the communist dictatorial system. Cars were traded within Cubans and with that Cubans keep alive their capitalistic spirit by buying and selling their American cars.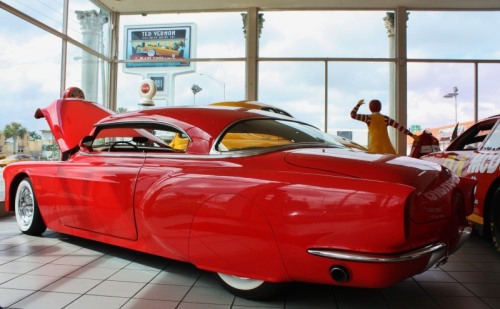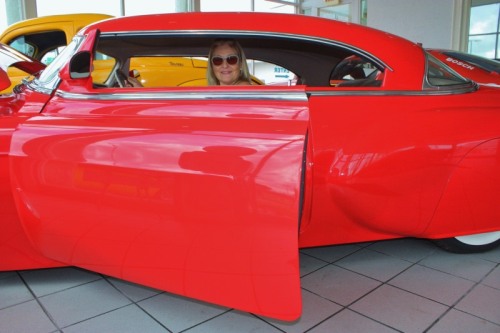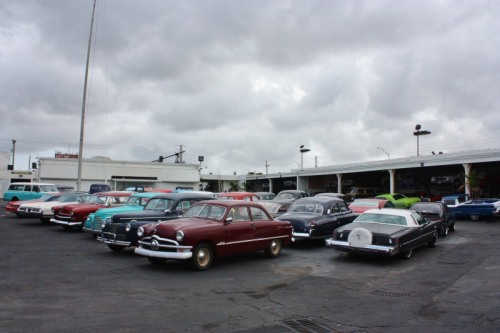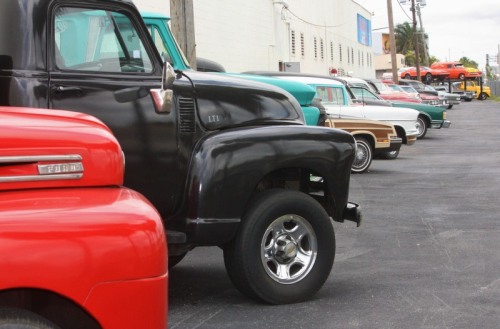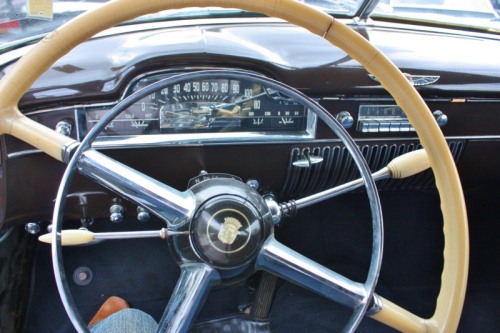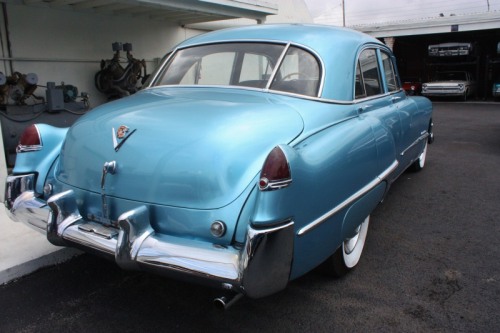 This also represented the creation of a very strong black market for parts and services, I grew up in this time were people innovate to keep their old beauty not only looking good but also running even if this mean to "cannibalize" (removing parts from other American cars) or even adapting parts from their Russian counterparts (the most common cars after the Cuban revolution)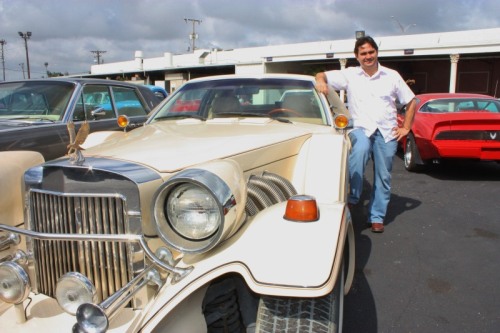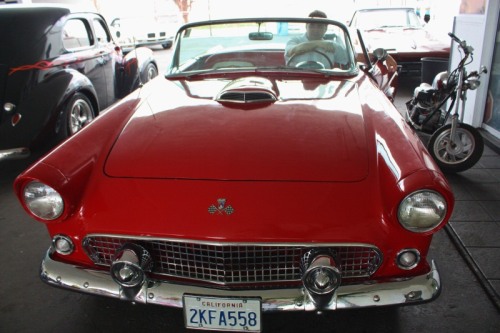 My generation grew up identifying these old American cars from the distance and one will brag about their knowledge of the brand and the year the car was built, people were still remembering jingles used on 1950's Cuban TV.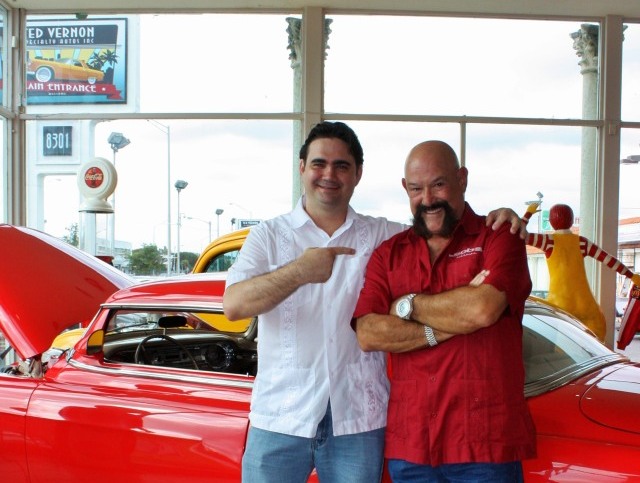 Alexis and Ted Vernon at South beach Classics
Back to My Guayaberas this time I brought with me a few guayaberas for Ted, they were embroidered with his South Beach Classics logo, they look nice! Mr. Vernon is a good fashionista of these Cuban shirts and we got his approval!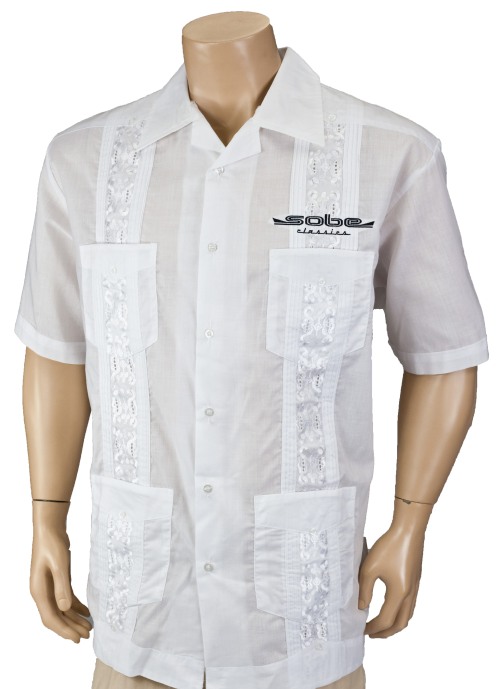 Custom Embroidered Guayabera Shirt
Guayabera Logo Embroidery Detail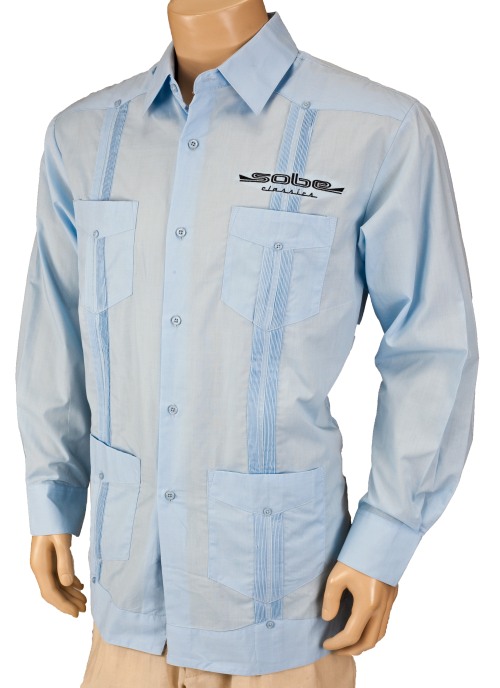 Long Sleeve Guayabera with Logo Embroidery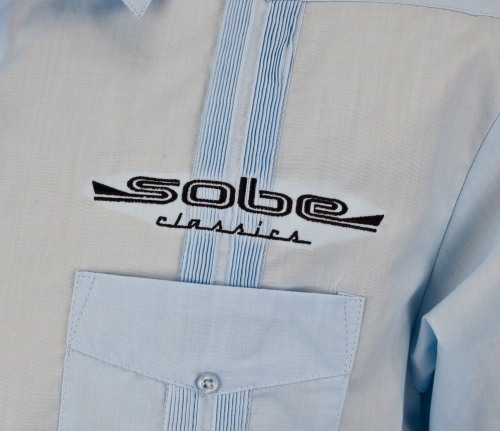 Cuban Guayabera Shirt with Logo Embroidery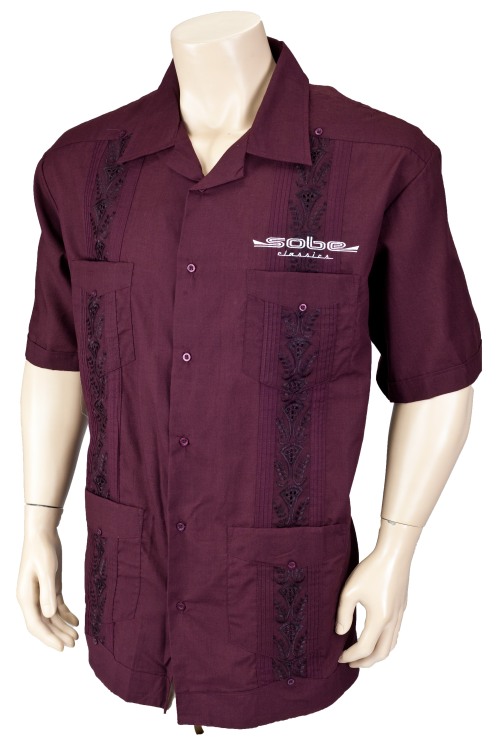 Burgundy Guayabera shirt with logo Embroidery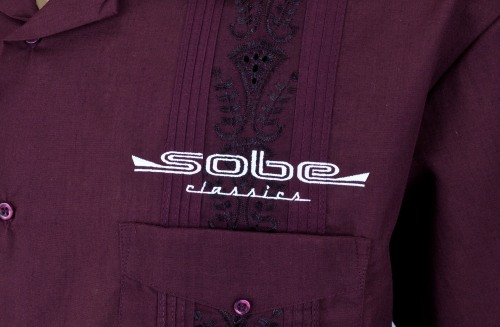 Burgundy Guayabera shirt with logo Embroidery Detail