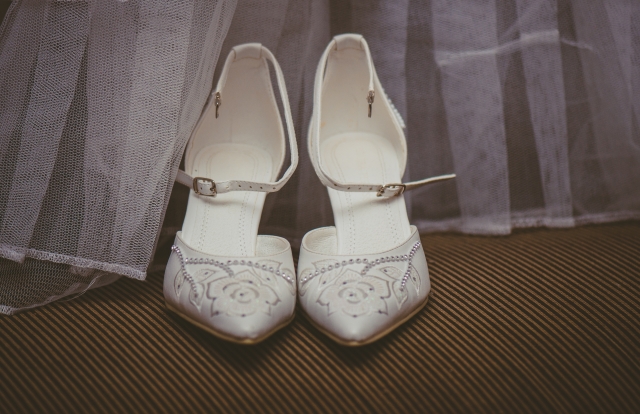 What do people expect when they attend a wedding? Tradition. Sometimes there's a surprise or two on the horizon, but usually proceedings go pretty much to plan. There's absolutely nothing wrong with keeping to traditional, but it's great to throw your guests a curve ball or two to give them something completely different and to excite them for the duration of the evening.
With that in mind, let's take a look at some ideas…
Bring out the Band
One of the most tried and tested ways to excite your wedding crowd is to hire a band instead of using the venues in-house DJ. There are some great wedding bands out there, who specialise in playing a mixture of tunes that will entertain everyone from Granny to the Bieber-loving pre-teens. But why do that when you can do something completely out of leftfield and book a mariachi band? Or a ska band? Funk? Soul? The possibilities are endless, but all will leave a lasting impression, and that impression will be: That. Was. Awesome.
Every Picture Tells a Story
Photo booths have become all the rage, and for good reason. With social media and technology moving in the direction of images and video – with the likes of Instagram, Vine and Snapchat – it makes sense that more and more weddings are looking to capture the event on camera in as many ways as possible. Don't worry, you'll still need your official photographer, but a photo booth brings something fun and excite your wedding.
There is a phone booth company in the UK called Megabooth that supplies the photo booth experience in the back of vintage cars, creating an unbelievable experience that has to be seen to be believed. The likes of Tinie Tempah (for his album launch party) and Sir Richard Branson have been using Megabooth for their events, so if you want to bring that same celebrity spirit to your wedding, Megabooth is the way to go.
Y'know, for Kids…
Poor kids. They are always given the short straw at weddings, usually pawned off to the elders for some boring conversation or being told off for skidding on their knees across the dance floor. Weddings – no matter how fun they might appear to the organisers, the guests and the bride and groom – are dull for kids. But there are ways to make it enjoyable, and depending on the venue, you can really push the boat out or create a more intimate experience for the little ones.
If you have a large venue with gardens that are available for guests to wander around in, why not invest in some entertainment for the kids? Bouncy castles, face painting and sumo wrestling – those giant suits are amazing! – are all great choices that will keep kids entertained until the lights go down and it's time to go home.
Alternatively – especially in the UK, where it's likely to rain – there is the in-house option of kids' entertainment, and one of the best forms of kids' entertainment is magic. Illusionists today are not the 'rabbit-in-a-hat-trick' guys of yesteryear. The likes of Derren Brown, David Blaine and Dynamo have created a new, cooler side of magic that will keep the children and adults tertained, and will excite your wedding too!
ALSO CHECK: Super Fast Shipping to Canada from Miami, Florida.