Culture plays a huge role in building the identity of a populace established in a specific region across the globe. The culture of Cuba is enthralling because of its diversity and intricacy. Cuba's identity as a country has been greatly influenced under continental impacts of Europe, North America, and Africa over countless years. The residential populace of Cuba keep at bay from politicization, and instead preserve a behaviour and aura that exhibits vibrancy; which in turn mirrors their cultural identity. Subsequently, traditions somehow integrate into culture over a period of time, when people with diverse traditional values seek settlements in one place.
Remnants from Cuba's origin history outlines a traditional practice which initiated as early as 1880 in Cuba where an ordinary wife intentionally began stitching large patch-pockets onto her husband's shirt so that he could bring some guavas (also known as guaybas in Spanish) on the way back home, making this practice convenient for her husband while carrying other belongings. On the contrary, another origin story suggests that a Spanish immigrant couple arrived in Cuba's Sancti Spiritus city, and settled along the Yayabo River. The husband once asked his wife to stich him a long sleeves shirt that possesses four large pockets anteriorly that would help him store his cigars and other belongings while he was at work. Since these settlers were Spanish natives, some people also agreed that the garment resembled the Spanish military uniform that was worn by the militia during the Cuban War of Independence.
It was because the shirt was fashioned around Yayabo River, people started referring to it as yayabero. However, the natives were aware of the guava carrying aspect of the shirt, hence they adapted a name which integrated both the geneses. Subsequently, in modern Cuba the shirt came into existence and popularity as a 'Guayabera' – 'Guayaba + Yayabero'. Dating back to the traditional Spanish garment, the intricate embroidery on these shirts seemed fit for occasions including religious and folk festivals, weddings, and so on.
Wearing a Guayabera as a usual custom spread across the country and by the end of the 19th century, right after the Cuban Independence War, it emerged as a symbol of Cuban nationality. The Guayabera was then casually and proudly worn as the national costume with the Yarey Straw Hat. Similarly in the current era, it is commonly worn by government officials in National Assemblies or during state affairs; it is also proudly worn by commoners in national festivities, family events and everyday work routines.
Cuba's image has been transformed in the eyes of foreigners over the years. Foreign designers opt for Cuban inspiration for designing their new collections. Therefore, Havana has progressively turned into a fashionable city where even fashion shows and catwalks are frequently arranged, in addition to concerts and filming. Most of these fashion designs have reproduced elements and features of the traditional Guayabera shirt, which is why this beautifully diverse Caribbean Island called Cuba is now setting new fashion trends for a majority of Europe.
While the national Cuban Guayabera continues to inspire the designs of shirts all across the world encouraging its extensive use, it also needs to start inspiring more locals to wear a Guayabera proudly and enthusiastically. As a subtle and decent beginning, what was once considered old-fashioned has now been revitalized in all its essence, largely popularized by younger generations; and in doing so, the Guayabera has efficaciously surpassed generational gaps. In the current millennium of our globe, people of all ages, of any gender and any culture love wearing the Guayabera in various ways as underlined below.
1. Beach and Destination Wedding Shirts:
The Guayabera increased in popularity towards the 19th century in Mexico when wealthy men constantly travelled between Cuba and the Yucatan Peninsula. They practiced a routine of purchasing the Guayaberas in Cuba and then bringing them back home in Mexico. During Fidel Castro's regime and even after that, traveling to Cuba was a considerably tough task to manage. Therefore, a lot of rising designers in Mexico used their creativity and skills to produce a Guayabera shirt design that was their own. The old and the young; men of all ages made it a habit of wearing a variety of Guayaberas for weddings, and that is how it earned the name 'Mexican wedding shirt'. Since the Yucatan region has been famously recognized for its traditional embroidery techniques, they modified the Guayabera shirt design in numerous ways making it even more sophisticated and elegant for a wedding apparel. Since Yucatan is predominantly famous for beaches around the Gulf of Mexico, most weddings are often held by the beach which in turn offered the shirt a reputation as a 'Beach Shirt'. Here are some concrete reasons which explain the prevalence of Guayaberas as wedding shirts:
Light and Breathable Fabric – Perfect Choice Weddings amidst Cuba's Heat:
Guayaberas are stitched from a fabric which is 100% linen material and this makes it the perfect outfit in the tropical heat of Cuba. You can also have a well-tailored, perfect fit Guayabera shirt exclusively customized for your own wedding or for someone else's.
Cost-Effective Choice as compared to a Tux:
Guayabera are manufactured in huge variety of colours in the current era, which allows you to literally even choose a themed-wedding attire. One can also purchase a stylish and classy Guayabera at a price as low as $47, which is a quarter of the price of a Tux in Cuba. Moreover, this style does not fade and can treasured forever, for every occasion.
Reputable and Popular Apparel:
Ever since the Guayabera was declared to be the official government uniform, it gained increasing popularity.
It Compliments your Look:
Guayaberas can be worn with a Fedora hat, and with a few other accessories like a classic watch and comfortable pants, it appears to be the perfect shirt for beach weddings too. These shirts can match with almost everything.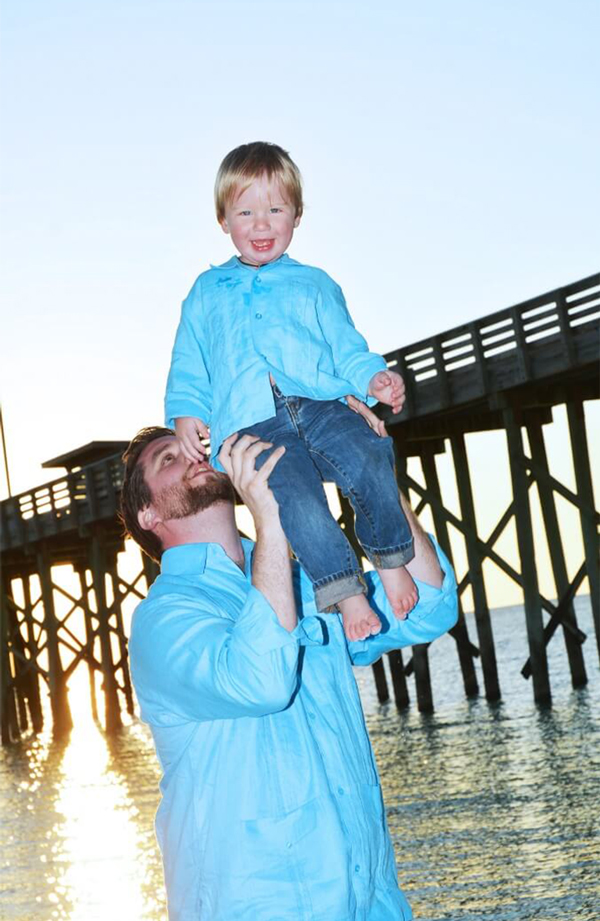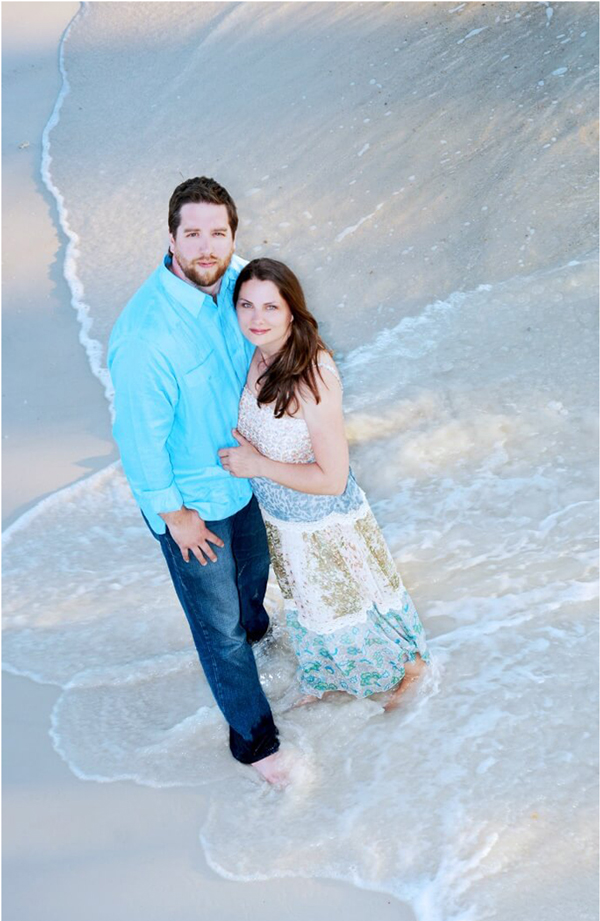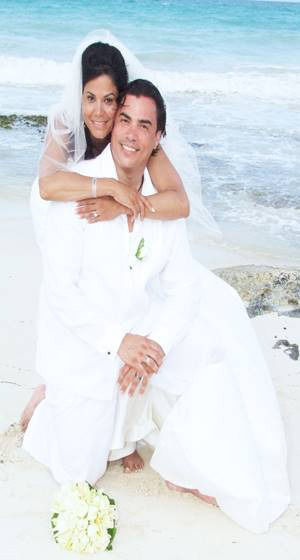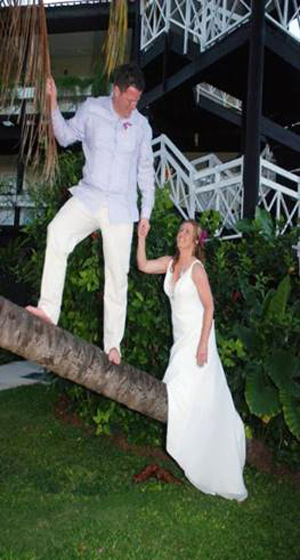 2. Quinceañera Parties:
The term seems unusual? Well, here is a bit of enlightenment for you which you can easily pertain to. It is a blend of the Spanish words quince "fifteen" and años "years". Quinceañera is term used to refer to a 15 year old Birthday Girl in Mexico who celebrates her birth date almost close to a wedding celebration. The Quinceañera proves to be a competition to weddings in terms of its formality and celebration. As extravagant as the celebration is, perfectly themed outfits in today's Quinceañera parties appear as a necessity.
While it is a usual practice for the birthday girl herself to choose a Ball-Gown Dress as her outfit, the immediate family and friends also need to pick an attire relatively fancy, lavish and outstanding. As mentioned earlier the cost of a tux is comparatively higher than a Guayabera. With a huge family to dress up according to the decided theme, it does not seem cost-efficient at all to invest in so many tuxedos. Under customary practice, the celebrant or her family purchases suits for the guys who are called Chambelanes, and dresses for the girls who are called Damas. Chambelanes play a role close to that of best men, whereas the Damas closely resemble the role of Bridesmaids. Therefore, in recent times most girls who plan and smartly spend on their Quinceañera parties, choose customized and coloured Guayaberas for members who are part of the Quinceañera's court, and also for other
significant men of her family. This reduces excessive expenditure while still preserving a stylish look for a Quinceañera party.
3. Havana Night Parties:
One can simply look up the Ernest Hemingway, 'Cubano Sato' style of Guayabera or also seek inspiration from Charming Muchacho's casual attire. Either ways, the best thing about a night party attire in Havana is that you need to carry anything you wear with a bit of class and it will surely turn out to look amazing!
Nowadays, there are plain Guayabera shirts available in various colours which can be worn with suspenders to give you a great vintage Havana look. Nonetheless, you can also opt for a Guayabera which has embroidered vertical stripes on both sides of the anterior of a shirt; this eventually compensates the suspender look. To take the fanciness to a next level look, one can always opt for a customized, design-printed Guayabera shirt which does not completely resemble the original taste of a Guayabera, but it preserves some elements of it; therefore, this category of the Guayabera fits best for tourists.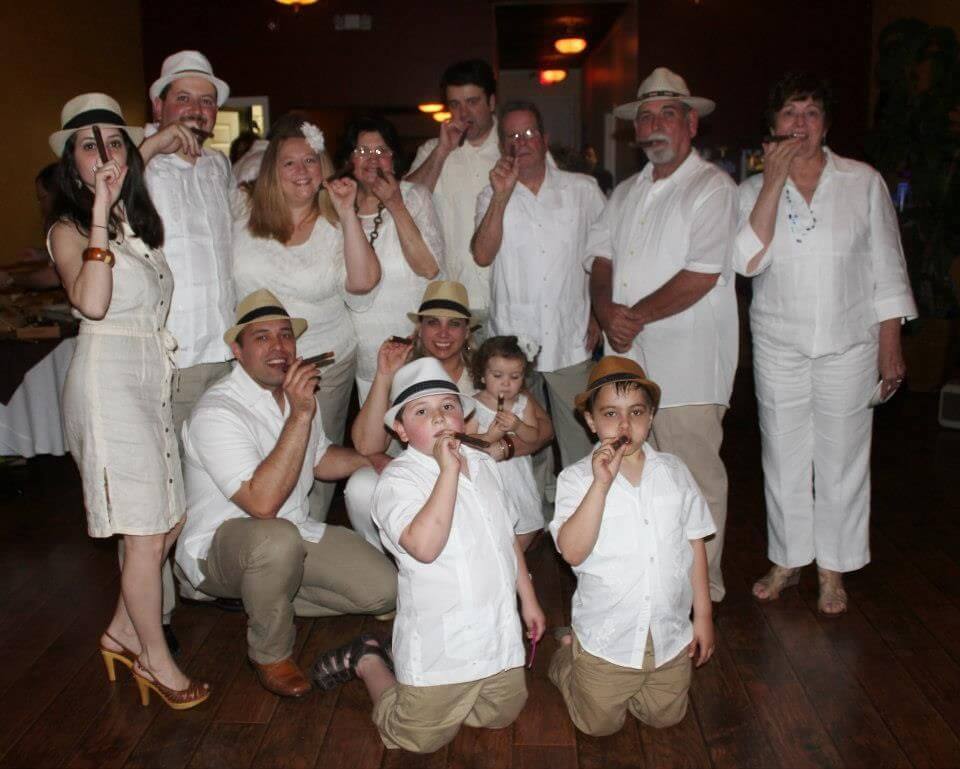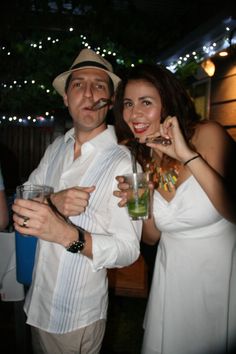 4. Music bands
"I want a thatch hat and a flag,
I want a Guayabera and a son to dance."
This chorus belongs to a tune sung the famous Cuban singer and song-writer, Celina Gonzalez. All aspects of Cuban culture mentioned in this one chorus including the thatch, hat, flag and Guayabera shed light on the Cuban identity in one breath. Alike Celina, many other Cuban singers and musical bands influenced the reputation of a Guayabera, representing their nationality and also enhancing its usage from a nationally traditional to a global garment.
Another prominent exemplary singer and rhythm beater who seamlessly highlighted his Cuban identity by wearing a Guayabera was Benny More. Most triads and musical bands who are the fine definition of entertainment at the Caribbean island's nights also wear Guayaberas while performing on stage. They act as an encouragement to the patrons to wear the traditional Guayabera. Music Bands also maintain uniformity alike Restaurants and Hotel uniforms; they also choose similar coloured Guayaberas with identical embroidery on its pleats.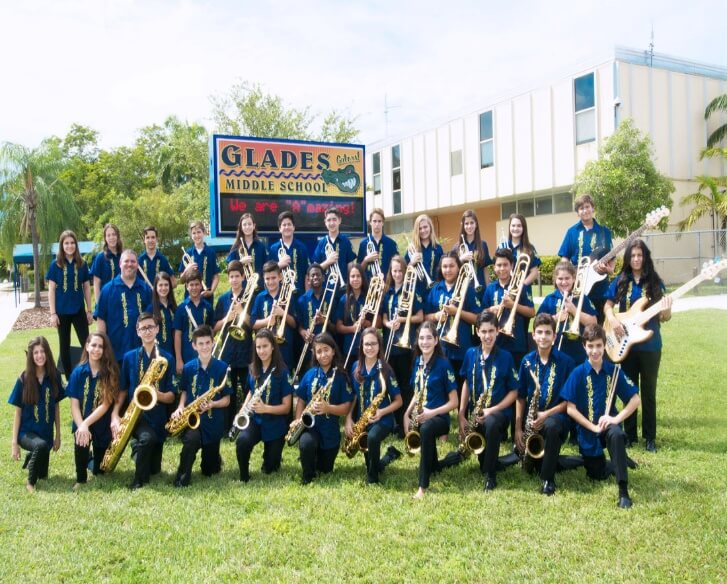 5. Restaurant Uniforms:
Homogeneity and standardization in an establishment's apparel is what delineates a uniform. Cuba, beach localities around the Gulf of Mexico, and similar casual beach and tropical milieus of Miami, Puerto Rico and Latin America possess hotel and restaurant set ups which follow the Guayabera uniform practice.
Guayaberas are customized according to client demands and specifications; tailor-made and catered specially for meeting the consumer need. Therefore, when choosing hotel or restaurant uniforms, most clients prefer having their restaurant logo embossed above the top-left, patched-pocket on the Guayabera. Moreover, the choice of colour remains the same for all employees of the association, or in some cases different coloured Guayaberas are allotted to different staff designations within a restaurant or a hotel. At the end of the day, a Guayabera is successfully able to achieve the purpose of uniform in optimum ways.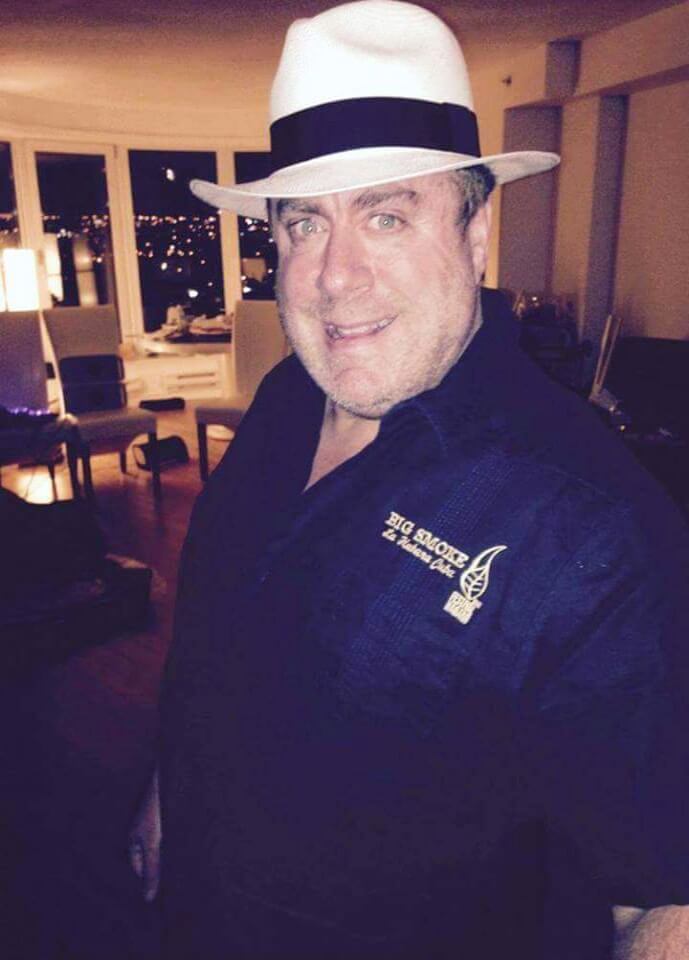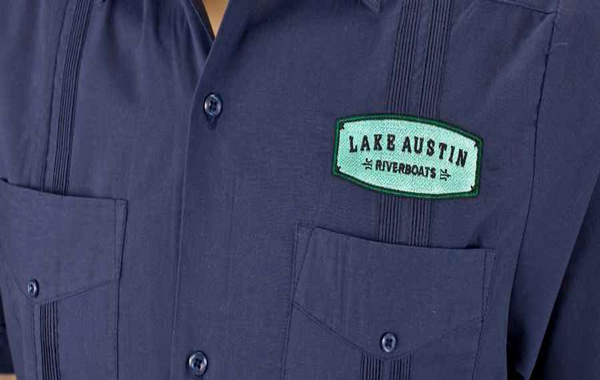 6. Company Trade Shows:
A trade show can nonetheless be categorized as a formal, official and colossal event. A trade show attire a vital feature of your overall marketing exhibition. As such, expressing your individual style and personality needs to be balanced with appropriate business attire, practical and comfortable clothing. A business person's choice of clothing does not determine his credibility, but it does leave an impact on how their prospective consumers and potential buyers identify their level of success and expertise in a particular field.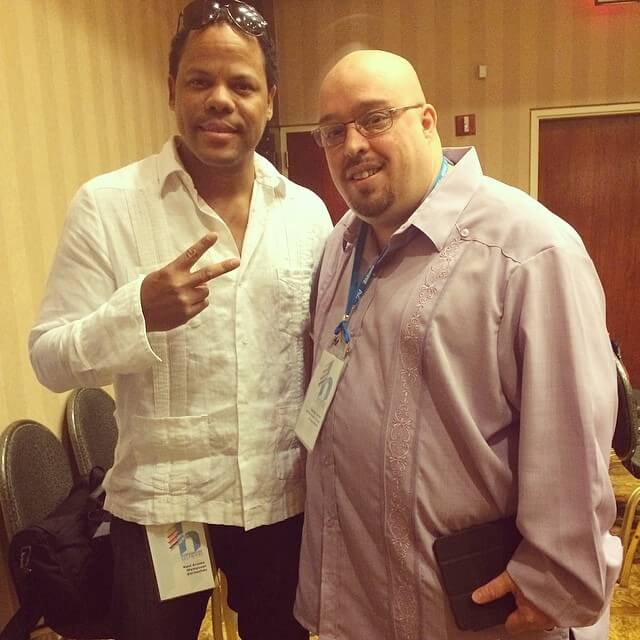 Business Men attired in Elegant, Sophisticated yet Chic Guayaberas for representing their Companies at a Company Trade Show
Keeping the 'comfortable' aspect in mind, one should always wear a breathable attire. Even if you need to purchase an outfit at the eleventh hour, Guayaberas offer you an extra and necessary flair of sophistication in a reasonable price, time and style. When you appear practically comfortable in your outfit and your identity as business person, you appear more approachable by any potential buyers because they can easily relate on a mutual level. Nonetheless, choosing an outfit with a common colour scheme establishes a corporate identity and making your staff appear as one cohesive unit; this indeed impresses and attracts your targeted audience at a trade show. Guayabera are a convenient and economical selection of identically designed and coloured shirts.
7. Hispanic Heritage Month:
Two months in a year i.e. September and October are segregated for the celebrations of Hispanics who are the Spanish-speaking citizens living in various areas of the United States. Americans with Hispanic roots made their cultural contributions to the United States which they celebrate and honour in the name of 'Hispanic Heritage Month'. While the others celebrate the phenomenal features of culture introduced by the Hispanics that enriched their nation and society. Almost a fifth of the total U.S. population is Hispanic therefore it was decided in 1968 that the 'Hispanic Heritage' festivity will be a one week National Hispanic celebration. However, twenty years later in 1988 the one week span advanced into a one month period of festivity. Since the origin of Guayabera also links it to a Spanish settler, therefore Guayaberas are extensively worn during this festival; the Guayabera dominantly appears as a cultural heritage feature of Hispanics and is a prominent and popular part of the celebration.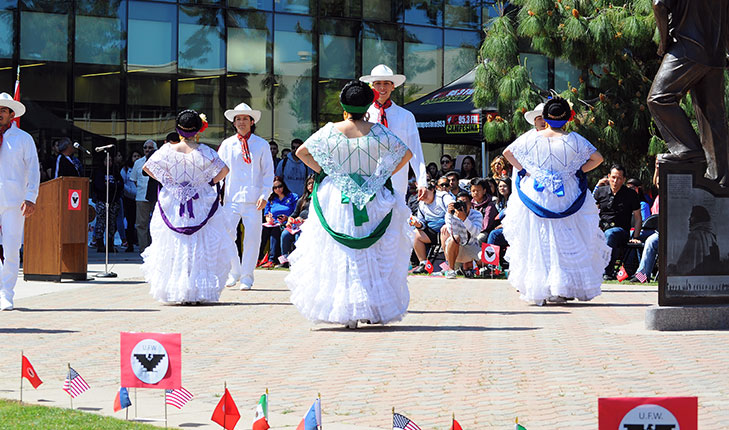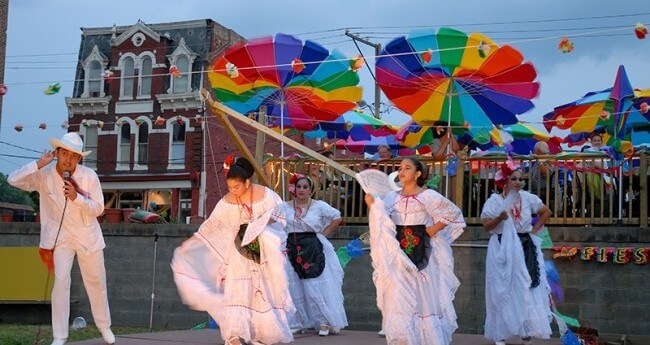 8. Hispanic Markets Appreciate Guayaberas:
The heat in tropical areas of Latin America makes it very impractical and uncomfortable for businessmen and politicians to dress in three piece suits at all times. There are certain businessmen who feel relaxed wearing and displaying their fine Irish linen tailored Guayaberas, which were similarly worn by presidents including Ronald Reagan and George Bush in the past historical years of America.
From businessmen to professional lawyers, people all over Latin America consider and declare the Guayabera as a suitable business apparel. A lawyer wearing a cool, light-weight, purely white Guayabera demanding to present his case before the board of district commissioners is deemed acceptable and natural in Miami. Every market; business or non-business accepts and appreciates Guayaberas.
9. International Political Events including the American Summit:
From Mexico to Venezuela, the Guayabera is a sophisticated, neat and elegant everyday wear apparel for politicians. Guayaberas have been worn extensively by a number of U.S. presidents including George Bush, Barack Obama and Ronald Reagan have worn the shirts when visiting the Cuban community in Miami. While they also chose to wear when attending American summits because they felt it represented unity. Raul Castro and other Cuban officials also often wear these shirts on a majority of public occasions. Visiting politicians are also offered Guayaberas as a gift or token of honour by Cuban American or Latin American political leaders. The political usage was so prominent and popular that the Foreign Ministry declared it as the official national costume of Cuba.
10. Choice of Apparel lieu of Suits in major parts of Latin America including Miami:
Through the American clothing perspective, the Guayabera is defined as a loosely-fitted, comfortable, anteriorly-pleated, patched-pockets shirt worn by both genders all over Latin America and the Caribbean, including Miami. The shirt fits perfectly for Miami's sub-tropical heat. Americans believe that by wearing a Guayabera they show acceptance and honour for another culture without the need to express. All the waitresses at a Café on the South Beach of Miami attire in white linen Guayaberas which have customized and designed by Adolfo who is a Cuban-born American fashion designer. The waitresses are preferentially asked to wear these Guayaberas tucked into a skirt which eventually gives them a professional as well as stylish look at the same time. They feel more comfortable performing their job in a Guayabera instead of being restricted in a formal suiting attire. This has also been seen as an encouraging aspect for visitors at the restaurant because it makes them want to adopt the classy and sexy guise too.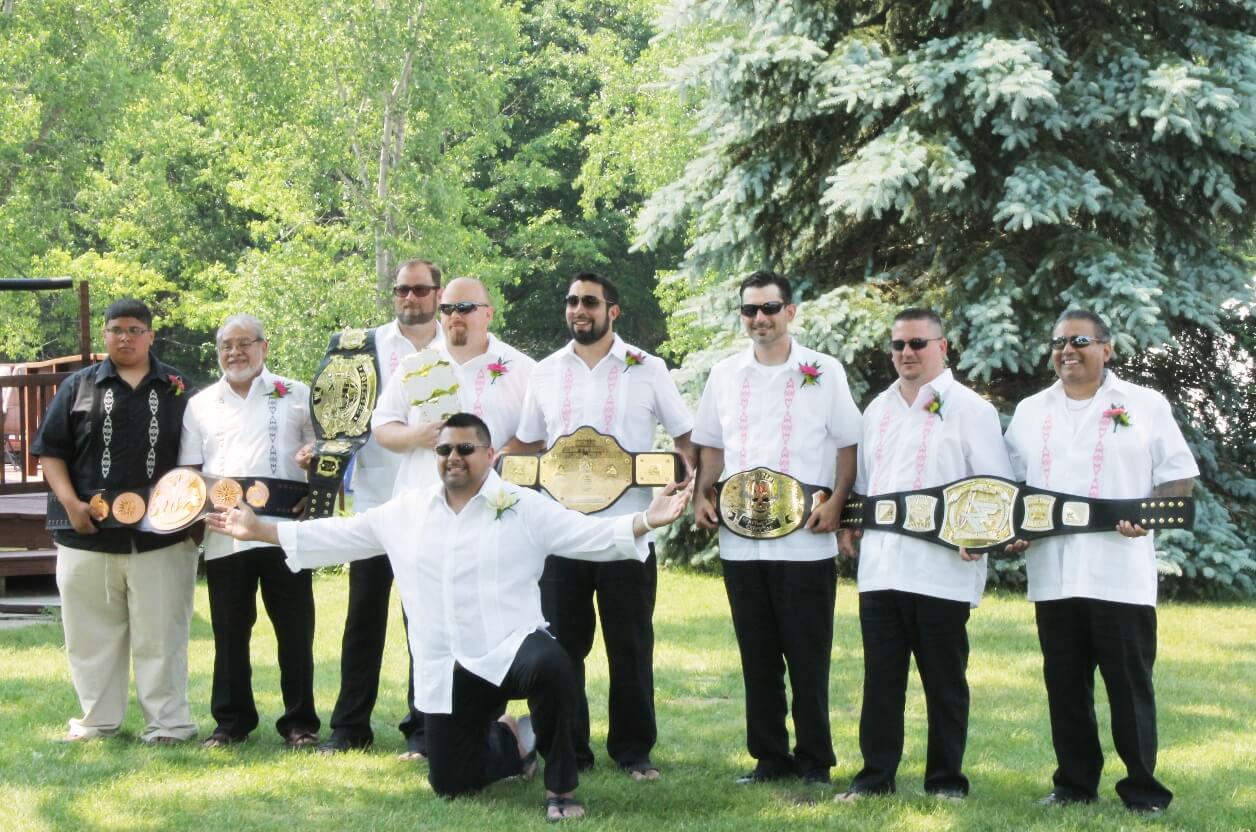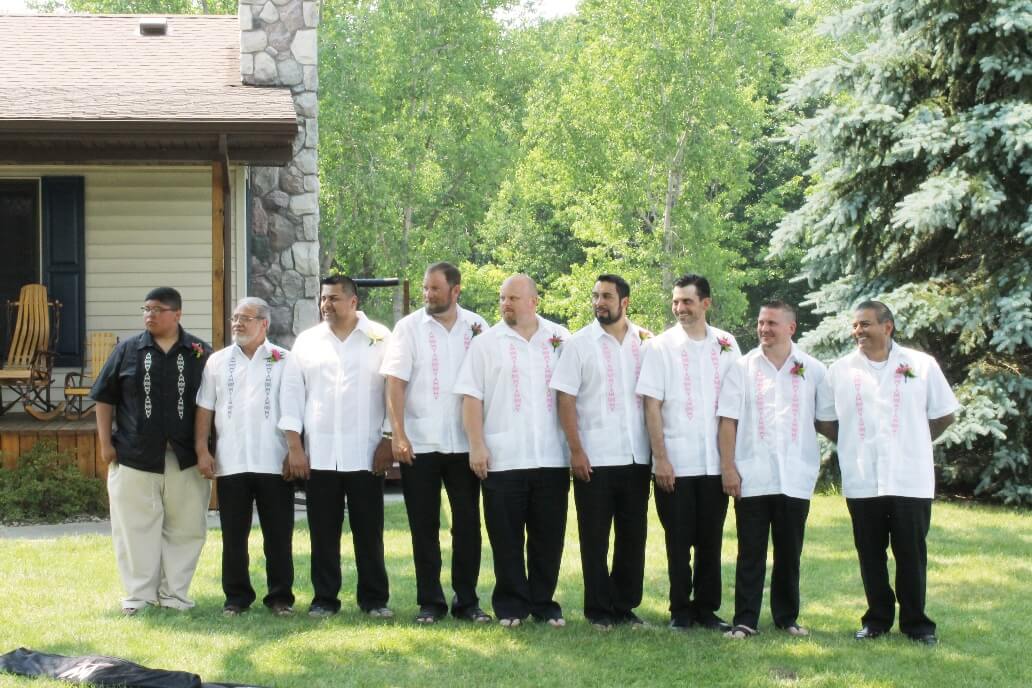 Americans believe that by wearing a Guayabera they accept another culture's elements in their lives, and also honour another it without the need to express
Americans believe that by wearing a Guayabera they accept another culture's elements in their lives, and also honour another it without the need to express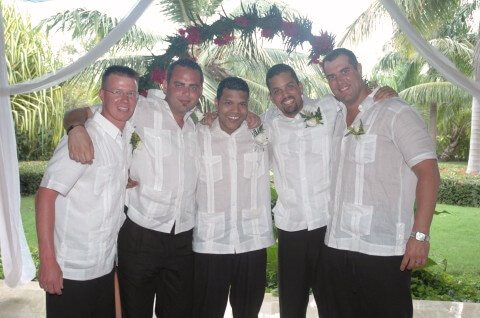 11. Family Cruises:
Once again, with respect to the heat at the beach expanses in Miami, Puerto Rico, and the Gulf of Mexico, whenever family cruises are planned they usually prefer wearing as less clothes as possible. If not less, then it at least has to be something extremely cool, comfortable, airy and stylish enough for a cruise party. Cruise parties in modern America are considered a lavish gesture of hospitality and socializing. The natives take it very seriously and make sure that all arrangement are top notch as well as enjoyable. During the course of their leisure, they avoid the exertion of arranging a specifically designed outfit for the beach. Therefore, a majority of the population indulging in cruise activities always prefer wearing Guayaberas to keep themselves at ease; be it men, women or even children.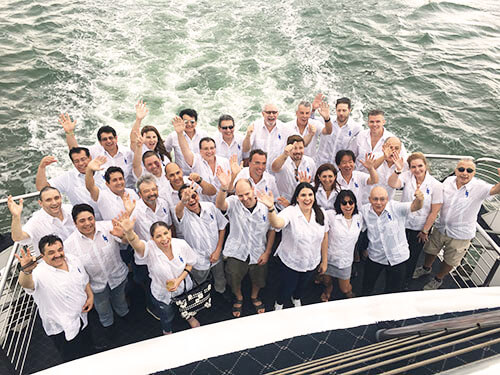 12. Cigar Shops:
Dating back to the origin traces of Guayaberas, we are now aware that it emerged as a Spanish influence too. The first Spanish settler's purpose of coming up with the idea of a shirt like Guayabera was to carry his cigars with him while at work. Considering the legacy of cigars alongside the emergence of a Guayabera, cigar shop owners as well as the workers wear Guayaberas as a famous affiliation and a sign of honour to its manifestation.