Shirt jac, whether you were walking through the streets of Havana, Cuba in the 1940s, attending a wedding or formal event in the Caribbean or dancing at night in an upscale club on South Beach in Miami today, you would see the men in crisp, lightweight, untucked, dress shirts.
Shirt Jac or Guayabera?
Those guayabera shirts go by many names, including Mexican Wedding shirts and shirt jackets (also shirt jacs or shirt jacks).
They are one of Cuba's best-known exports (probably after cigars, of course) and have a long history of being worn not only in Cuba and Miami but in the Caribbean, South America and throughout the world.
Here is everything you need to know about the guayabera shirt jac.
What is Shirt Jac?
Traditionally worn in Cuba the Guayabera shirt AKA shirt jack are an iconic piece of clothing through Latin America and the Hispanic community.
The Shirt jack shirt is perfect for the summer or to be worn in hot and humid climates. They also are known for their decorative elements and embroidery which makes them a perfect choice for formal occasions in this type of weather.
Where is the Shirt
Jac Worn?
A Shirt jac is worn all around the world, especially in hot climates. As mentioned, they are particularly popular in Cuba, Mexico, and America (especially in Miami, FL).
However, in other parts of the world, especially if you were to travel to the islands of the Caribbean, you would hear a few other names for it as well. In the Dominican Republic, it is called a "chacabana" and in Haiti, it is known as a "guayabel".
In most of the west indies where this shirt is popular, it is known as a shirt-jack. This is derived by combining the words "shirt" and "jacket" since the 4-pocket guayabera looks like a combination of a dress shirt and a safari jacket or bush jacket.
You will find it known as a shirt jac or shirt-jack in these countries.
The islands of the Bahamas
Barbados
Jamaica
United States Virgin Islands
Guyana 
Trinidad and Tobago 
Elements of a Shirt
Jac
While many people use the terms Cuban shirt and guayabera shirt jac interchangeably, a guayabera shirt jac is very unique and has at least 7 very distinctive features that tell you it is, in fact, a true guayabera shirt jac. These are:
Lightweight – very light fabric, usually light in color as well
Straight Hem – the reason why it should be worn untucked
Pockets – 4 pockets on the front of the shirt
Pleating – pleated or embroidered guayabera shirts are the norm
Yoke – small, decorative elements around the shoulders
Side Vents – to give better fit
Decorative Buttons – often found on different areas of the shirt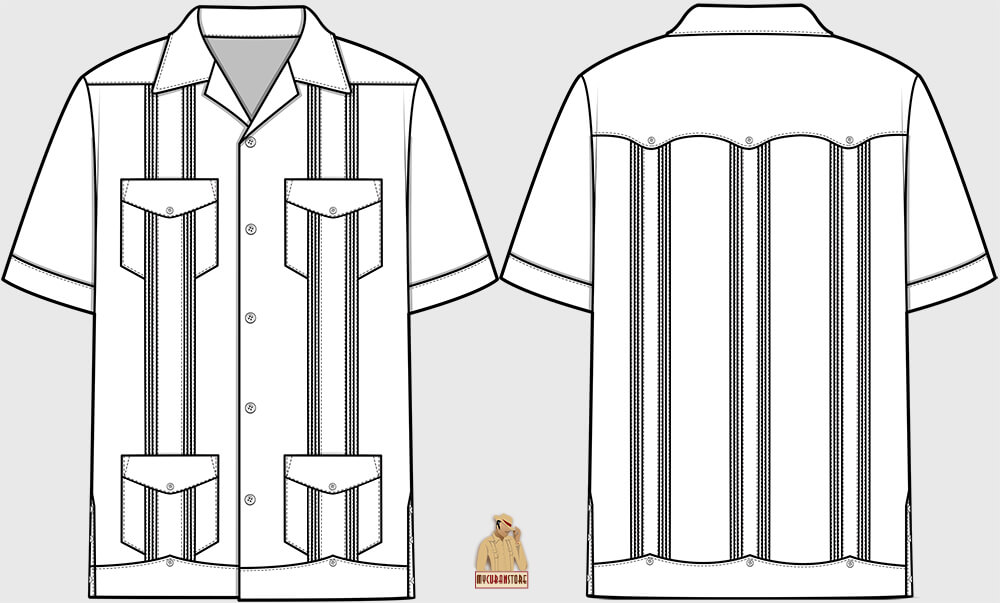 History of the Shirt
Jac
There are some differing opinions on where this shirt jac originated but the traditional, 4-pocket version can be traced back to Cuba as early as the late 1800s. Legend has it that a poor, country seamstress sewed 4-pockets onto her husband's shirt for his work in the guava fields.
This would allow him to hold his tools and transport more guava from place to place with the small pockets. In Spanish, the guava is known as the "guayaba", hence the name of the shirt.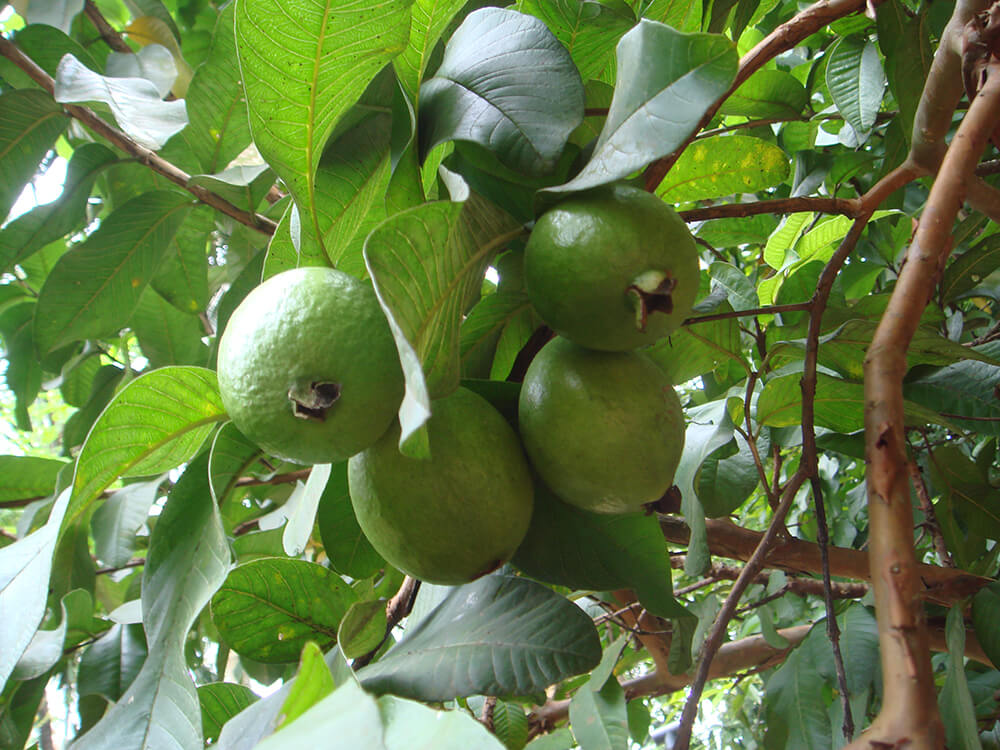 Historical shirt
These shirts also have a long and storied history in places like the Dominican Republic and especially in Mexico where they are known as Mexican wedding shirts.
As has the Cuban culture, the guayabera shirt jac has spread far and wide as well. Miami guayabera shirts are incredibly popular nowadays as they have grown with the explosion of the Cuban population in the area over the last few decades.
The style has moved across the country though and is popular in many of the warmer climates in the U.S. Mayor Tom Bradley, the mayor of Los Angeles in the 1980s, was known for wearing guayabera shirts as part of his signature style.
Occasions for a Shirt
Jac
As it is known as a guayabera wedding shirt or a Mexican wedding shirt, the most common occasion for it is when people get married. There are many other occasions and places the shirts can be worn too. They are traditionally worn for things like:
Baptisms
Quinceaneras
Family Reunions
Cuban and Hispanic Heritage Celebrations
Any setting that requires formalwear 
Guayabera shirts (shirt-jacs) are used now days as:
Hotel Uniforms
Businesses and Trade Shows
Music Bands
Cruises
Havana Nights Themed Parties
What to Pair a Shirt
Jac With
Guayabera shirts are lightweight, comfortable and stylish so you want to pair it with similar types of garments and accessories.
Wearing a guayabera shirt with linen shorts or linen pants is the best and most traditional pairing. You can also wear it under a linen suit, as is popular at weddings.
You can easily wear this look barefoot, on a beach or wear a lightweight, open loafer with it. Finally, nothing pairs better with a guayabera shirt than a great hat. There are many styles that look good but Panama hats and fedoras are great choices.
Where to Buy a Shirt
Jac
Of course, you could go right to the source and buy a guayabera shirt on your next trip to Cuba. People recommend plenty of great shops in Havana to do so although they are no longer as popular with the locals in Cuba as they once were.
However, if you are looking for the best guayabera, Miami is the place to look.  With the amount of Cuban cultural heritage in Miami, it has become the best place to find guayabera shits today.
Conclusion
The guayabera shirt jack is an amazing garment with a deep and rich history. It is a shirt that is timeless, classic and can be worn formally or casually. There is nothing better than slipping on a guayabera shirt for a hot and humid night out anywhere you might be.
Check out the great range of guayabera shirt jacks here today.